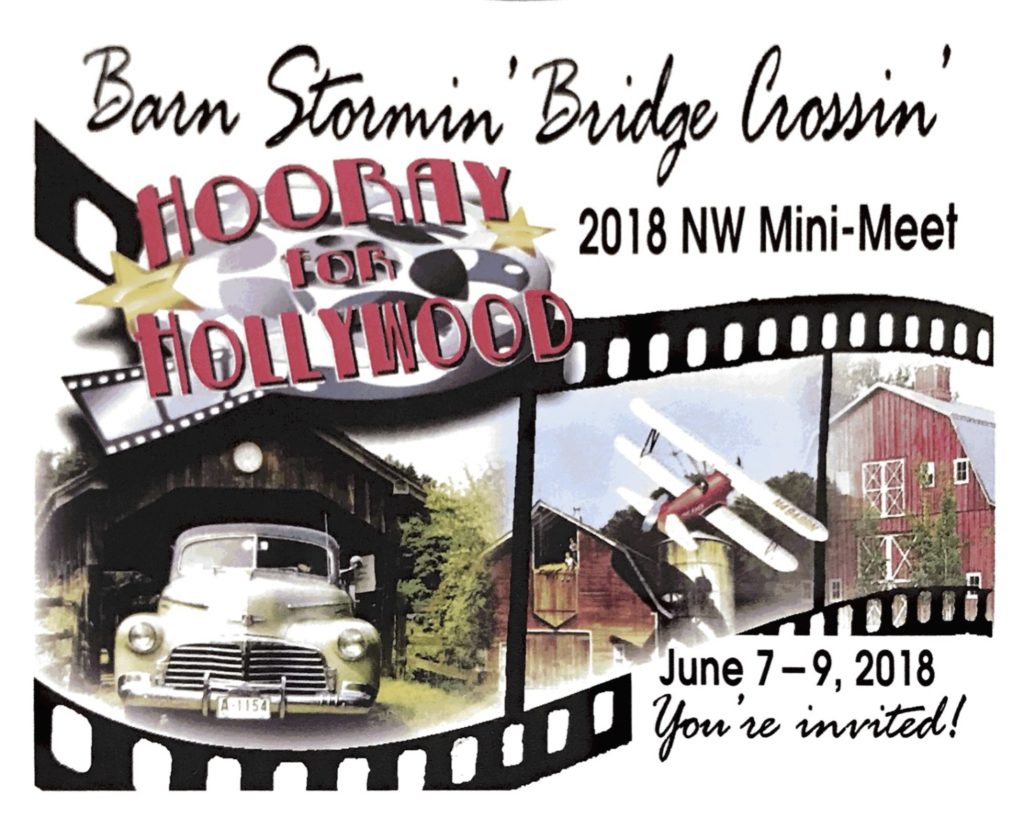 ADDITIONAL MOTELS Please refer to VCCA at these hotels.
Peppermill Express – 360-330-9441 – Exit 79 – Centralia, WA – Reservations for three
nights are $79/night –This is a former Holiday Inn Express and said to be nice.
Relax Inn – 360-748-8608 – Exit 76 – 559 SW Parkland Drive, Chehalis, WA – Ken Scott talked to them. Regullar rates: $75 plus tax for one person, $85 for two or $95 for two beds. Mention Ken Scott and VCCA for discounted rate.
Econolodge – 360-740-5339 – Exit 76 -122 Interstate Ave., Chehalis, WA – Ken also
stopped here and inquired. Mgr. name is Gloria Cho. Rooms start at $75 plus tax.
All three motels have continental breakfast. Relax Inn and Econolodge have (the same) restaurant next door.
Tours, Theme (Horray for Hollywood), Banquet and more
Registration Information:
2018-Prospectus-Sheet-final-revison-1.pdf

Tours-at-NW-Meet-in-prospectus-final-revison.pdf

Download, print and fill out a registration form (pdf)
Registration Questions, Contact:
Nancy Rice – Mike Rice
503-472-3075
nancyrice2@comcast.net
Meet Chair:
David Gowan
503-805-0327
deacon51@juno.com